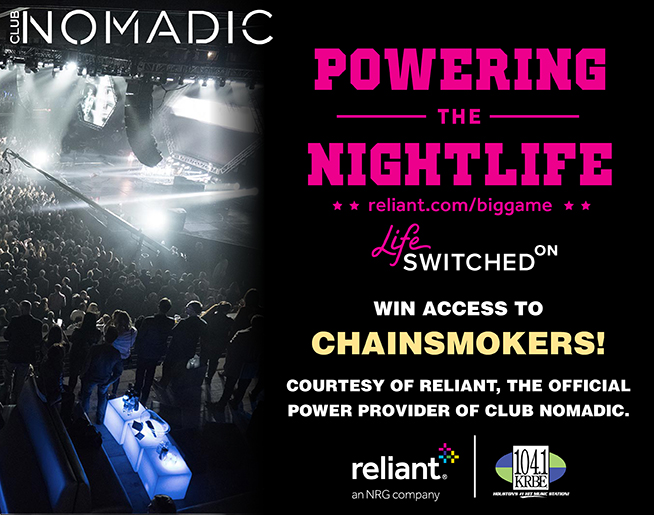 Club Nomadic descends on H-town for a Super Week of Entertainment, leading up to the Big Game on February 5th, and Reliant & 104.1 KRBE have your access to the biggest stars!
Each weekday from 6am to Midnight listen for a Chainsmokers song and call 713-390-5723. The 104th caller scores a pair of tickets to see The Chainsmokers perform at Club Nomadic on Thursday, February 2nd.*
Find out more ways to win access to Club Nomadic below or by visiting Reliant.com/clubnomadic.  Plus click here to learn more about Reliant's "big game" events!
Powered by Reliant – The Official Energy Partner of Club Nomadic & 104.1 KRBE!
*MUST BE 21+