You can also leave a message on the Roula & Ryan listener line at  713.278.VENT (8368) or text us at 37530
6:20am, 7:40am and 8:40am
Don't miss Hollywood's latest gossip or music news as Roula gives you the scoop every morning.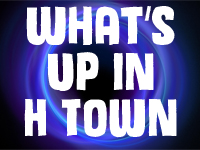 6am – 10am
Listen weekday mornings for Ryan's updates on What's Up in H Town!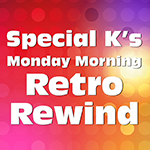 Fridays 7:05am
Every Friday Special K prank calls an unsuspecting listener. Make sure you tune in and get ready to laugh your hearts out! Want Special K to prank call someone for you?  Click here to contact him.
FRIDAY FREE FOR ALL
Every Friday around 9am, Special K will get you ready for the weekend with a mix of all your favorite hit music.  Go ahead and send him your requests.
THE BEST OF THE ROULA & RYAN SHOW
If you missed anything from The Roula & Ryan Show, want to hear it again, or share it with your friends and family, click here to check out The Roula & Ryan Show podcast. 
RAW FEED
When the mic goes off the Roula & Ryan Show gets Unedited, Unrated, and Uncut with an after show you must hear for yourself…It's Roula & Ryan's Raw Feed.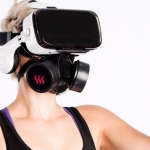 Porn that you can smell. … MORE
Other cool features on The Roula & Ryan Show are "Dare Dice" or hear one of the morning show jocks suffer through the "Mystery Box" game. Roula & Ryan will help listeners when they do "Group Therapy".  Plus, on the last day of every month it's "Dumb Question Amnesty".  If there's a question you've always wanted to ask, but too afraid to do so, call in and ask The Roula & Ryan Show and they'll try to answer your question…with no judgement.