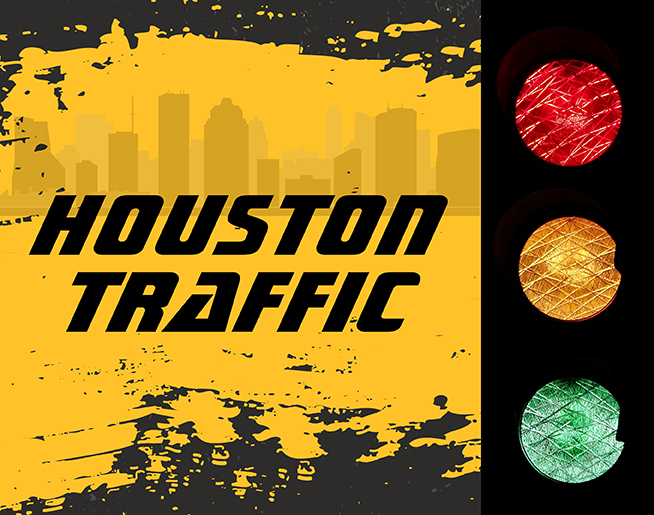 Click here for all of the latest traffic updates from Houston Transtar.
For the weekend of June 21:
Weekend Events:
Dave Chappelle & Jon Stewart Thursday & Friday at Smart Financial @7pm (&10:30pm on Fri)
Big 3 Basketball Friday at Toyota Center @ 5:30pm (Doors at 4:30)
Dash vs Portland Thorns FC Friday at BBVA @ 7:30pm
Astros vs the Royals Friday at Minute Maid @ 7:10pm
Astros vs Royals Saturday at Minute Maid @ 6:15pm
Kesha & Macklemore Saturday at Cynthia Woods @ 7pm
Astros vs Royals Sunday at Minute Maid @ 1:10pm
2018 Houston Pride Festival Saturday Downtown from 12pm till 11pm
Parade starts @ 8:30pm and begins at Smith and Lamar, Continues down Smith St till Walker where it will make a right turn, continues down Walker until Milam St and end at Jefferson St.
Weekend Roadwork:
I-45 the Gulf Freeway Northbound between Woodridge and 6qo the South Loop will be closed from 9pm Friday till 5am Monday, traffic will be forced to exit on to 610.
610 the South Loop will be closed in Both directions between Almeda and Scott from 9pm Friday till 5am Sunday, traffic will be forced to exit on to 288
290 the Northwest Freeway Westbound between 34th and Hollister all lanes will be blocked from 9pm Friday till 5am Monday
59 the Eastex Freeway Southbound between FM1314 and FM 1960 crews will have alternating lanes closed from 9pm Friday till 5am Monday as they finish the repairs on the bridge of the San Jacinto River
I-10 the Katy Freeway westbound direct connector ramp to 290 will be closed from 9pm Friday till 5am Monday