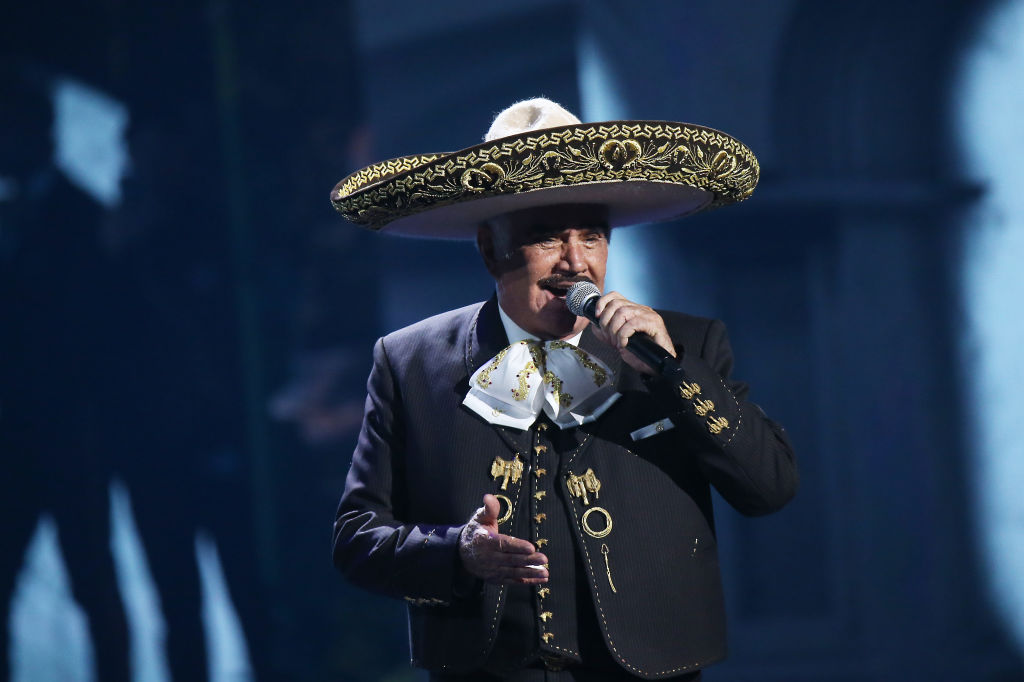 Beloved singer and icon, Vicente Fernández, passed away Sunday at the age of 81.
Fernández also went by the nickname "Chente" and was known worldwide for his music including hits such as "El Rey". He has 3 Grammy and 9 Latin Grammys.
He would often end his shows with the quote:
"As long as you don't stop applauding, your Chente will not stop singing"
Several artists took to social media to pay tribute to the music icon.
Estoy con el corazón roto. Don Chente conmigo fue un ángel toda la vida. El me quiso mucho y yo a él. Siempre que iba a Guadalajara venía a mis conciertos y lo único que me consuela el alma, en este momento, es que cada vez que nos veíamos le decía lo importante que era para mi. pic.twitter.com/gNvSNwGV99

— Ricky Martin (@ricky_martin) December 12, 2021
For more information, click here.
(source: apnews)