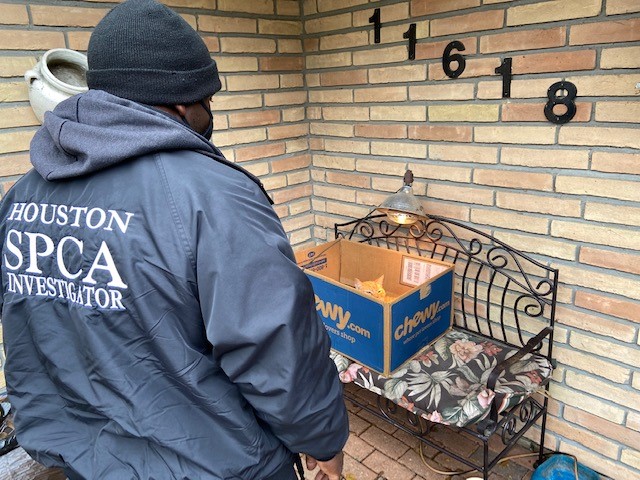 The Houston SPCA has offered some great tips on how to care for pets and other animals during the upcoming cold weather that's going to sweep through the Houston area just in time for Christmas.
Some Highlights are to provide more food, water, and shelter than you would normally, and to use plastic instead of metal. Never leave your pet in a car, and check the hood of your car before starting it in the mornings to make sure a stray hasn't taken shelter there from the cold.
Try to use 'pet safe' antifreeze in your car, and don't forget equine and farm animals! Make sure horses have access to a bard and that troughs or water isn't frozen, and that extra grain and hay is available to help them regulate their body temperatures.
More information can be found at the SPCA Website, or in this informational PDF from the Houston SPCA.