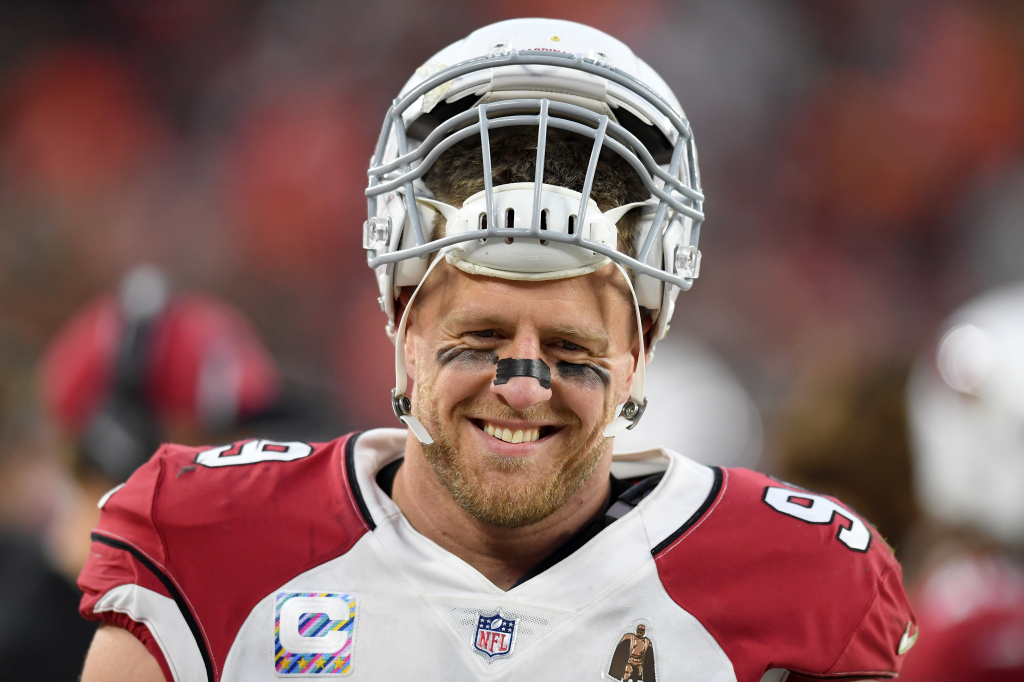 According to posts on various social media platforms, (twitter found below), J.J. Watt has plans to retire from the NFL at the end of the current season. His message came with a photograph of himself and his wife, Kealia, along with their son Koa, who was born in October.
Watt, 33, played for 10 seasons with the Houston Texans, and was known just as much off field as on for his heart and kindness. He helped to raise millions of dollars for Houstonians affected by Hurricane Harvey, and is known for playing catch with younger fans before games in the stands. 
The past two seasons, Watt has played for the Cardinals in Arizona, coming back from a period of injury to make his mark on football once again. Watt is a three-time AP Defensive Player of the year, has five first-team All-Pro Honors, five Pro-Bowls, and was the 2017 Walter Payton NFL Man of the Year Award Recipient, the highest honor in the NFL.
You can find more information at APNews.com and NFL.com