The kickoff of Taylor Swift's much anticipated Eras tour starts in Glendale, Arizona on Friday and Saturday March 17th and 18th, 2023, before moving on to Las Vegas, Nevada. Though Taylor Swift's live shows have always been popular, The Eras tour has proven more popular than most as Covid 19 has prevented her from touring after any album she released since 2019. All four albums, Lover, Folklore, Evermore, and Midnight, are definite fan favorites, and though her tour will cover songs from her entire career, Swifties will look forward to hearing songs she hasn't yet been able to perform live because of restrictions.
To celebrate the tour's start, Taylor decided to release four songs that have either been re-recorded, re-mastered, or have not been officially released by the singer yet at all. Midday on March 16th, Taylor Swift's Instagram story alerted fans to the upcoming song drop.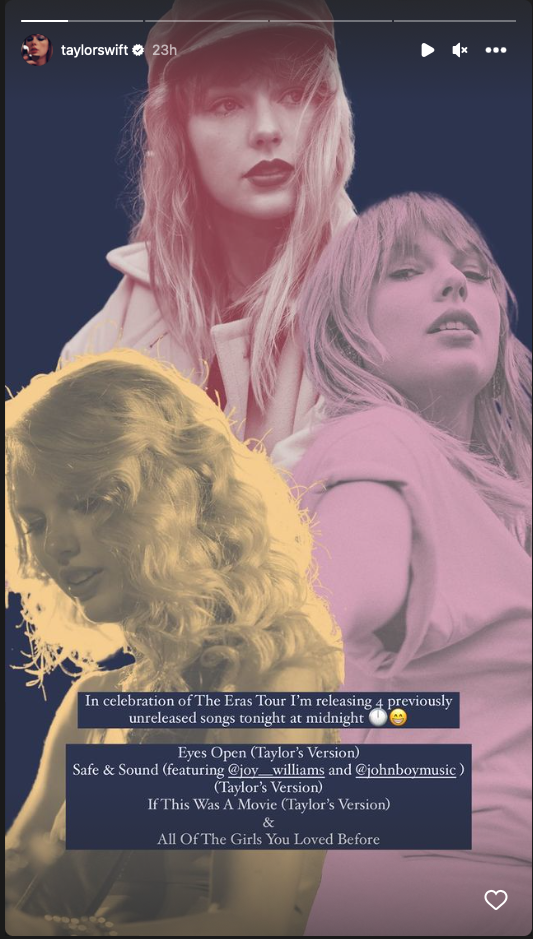 True to her word, at Midnight on March 17th, all four songs were released, with two being re-recordings from the Hunger Games soundtrack, one being a Re-recording from "Speak Now". The last song listed is a brand-new song that is rumored to have been cut from "Lovers" and was leaked online earlier this month.

There are only TWO TAYLOR TUESDAYS LEFT to have your chance to WIN!