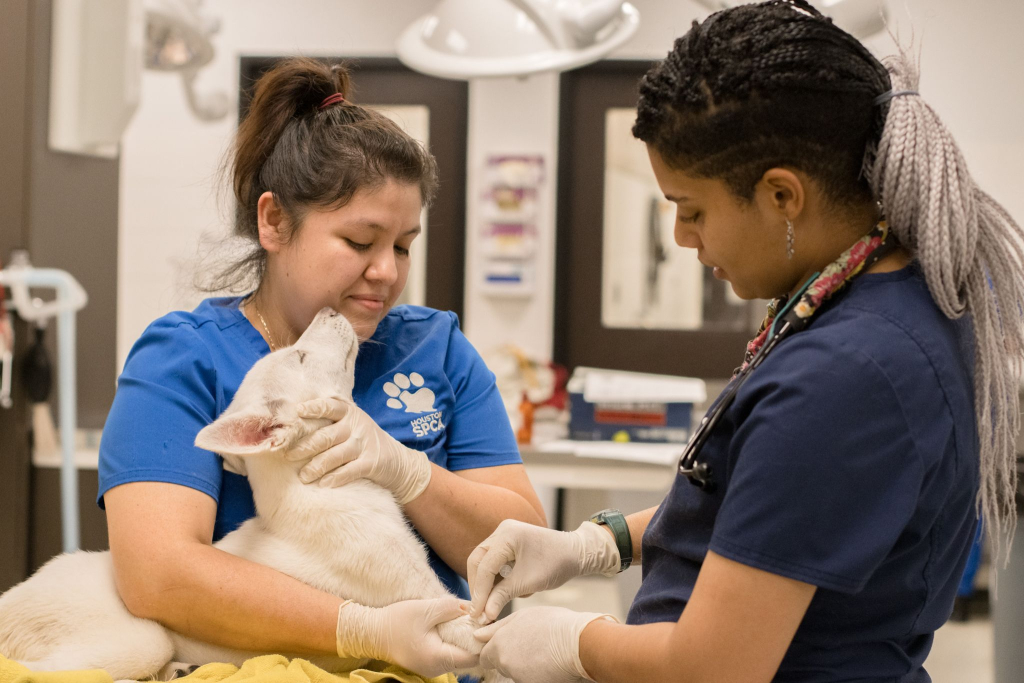 The Houston SPCA is urgently warning pet owners to be weary of their pet's well-being as Houston is expecting extreme temperatures this weekend. The SPCA has also provided these reminders:
Bring your pets inside during extreme temperatures. If it's too hot for you, it's too hot for them.
Know where your pets are during the heat of the day. If they are outside and confined, remember the sun shifts during the day leaving them in direct sunlight. 
Check on them often. Water can evaporate when it's hot outside, and pets can tip over water bowls, leaving them without proper hydration.
If you see an animal in distress, please call the Houston SPCA at 713-869-7722 immediately.
As temperatures are expected to be in the 100s this weekend, now more than ever, it's essential to watch our animal companions carefully and be alert for signs of heatstroke. To report animal cruelty or an animal in distress, please call 713-869-SPCA (7722)
For more resources visit HoustonSPCA.org