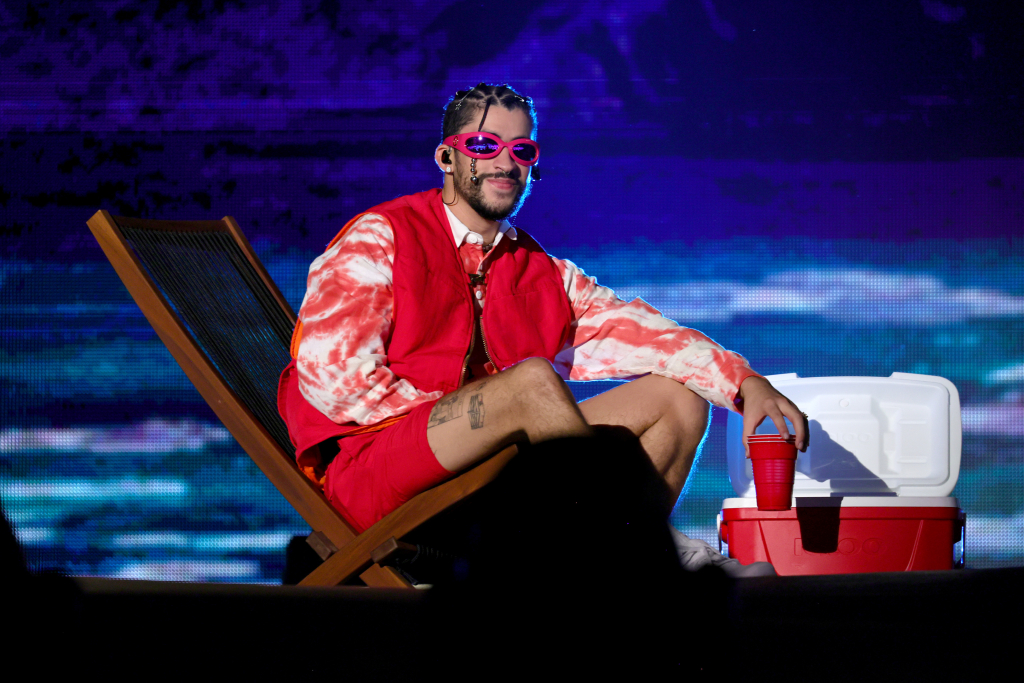 Shortly after the release of his latest project "Nadie Sabe Lo Que Va a Pasar Mañana", Bad Bunny is hitting the road for his 'Most Wanted Tour'. In an Instagram Story posted to his profile, Benito specifies that the tour will consist of "Only Trap" and "If you're not a real fan, don't come." The promotional image of Bad Bunny is from years ago when he was a trap star.
🚨 BAD BUNNY IS GOING ON TOUR 🚨 pic.twitter.com/WCs5epSqgI

— Bad Bunny Global 🐰 (@badbunny_global) October 19, 2023
The tour is produced by Live Nation and Bad Bunny's label Rimas and will start on Feb. 21 in Utah, his stops in Houston will be April 30th and May 1st. He will make stops all over the United States, as of now it's still unknown if international dates will be announced. Bad Bunny is also scheduled to host and perform on "Saturday Night Live" this Saturday (10/21/2023). Fans who are interested in attending the show should register here through Ticketmaster's Verified Fan process.
For more on this story, visit Variety.com