Pet of the Week is brought to you by Sit Means Sit Houston.  Sit Means Sit is renowned for Off Leash Obedience.  No matter what your goal or challenge, Sit Means Sit can help even the most fearful or aggressive dogs.  Put them to the test and schedule your FREE EVALUATION with a certified trainer today!  Mention KRBE, and at the time of the free evaluation, you'll receive a free gift.  Plus, receive $50 off of services just for mentioning KRBE!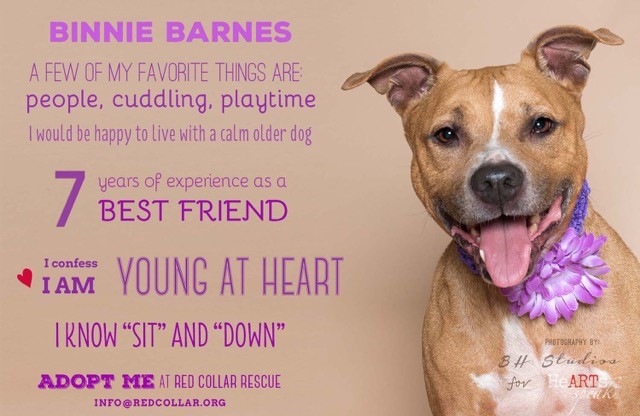 BINNIE BARNES
Hello, my name is Binnie Barnes – I am a timeless beauty with the charm and spunk of my namesake! Life's been pretty ruff for me but now I'm part of the RCR family and could not be happier! You see, when I was just a puppy I was adopted from the pound and I was so excited to have a home of my very own. But it wasn't much of a home after all. My new owner, put a chain on my neck and tied me up in the backyard where I lived all alone for six years. And then one day I guess they got tired of me and took me back to the pound where I was scheduled to be euthanized due to space.
But life had other plans for me! The chain is gone now, my wounds have healed, my hair grew back nicely, and my fur and skin look so much better! I am currently in a boarding facility where I receive daily training and have learned all my obedience commands. My teacher says I'm super smart, eager to please, and just love to soak up the attention and affection I've waited my whole life for! While I am being taken good care of here, I dream every day of my new home and hope to go there soon. I am kind of a chill lady and would just love to curl up next to you on the couch and watch TV and be your new best friend. Will you be my hero? I promise to love you forever and ever!
TRAINING AIDS DON'T TRAIN YOUR DOG – YOU DO
There are three big questions that come up in dog obedience training with electronic collars: "How does the collar train my dog?", "How does the dog perform without the collar on?", and "Won't my dog know when that collar is on, and when it's not?" Let's explore the answers to these and other questions about electric dog training collars. Click here to continue reading this article.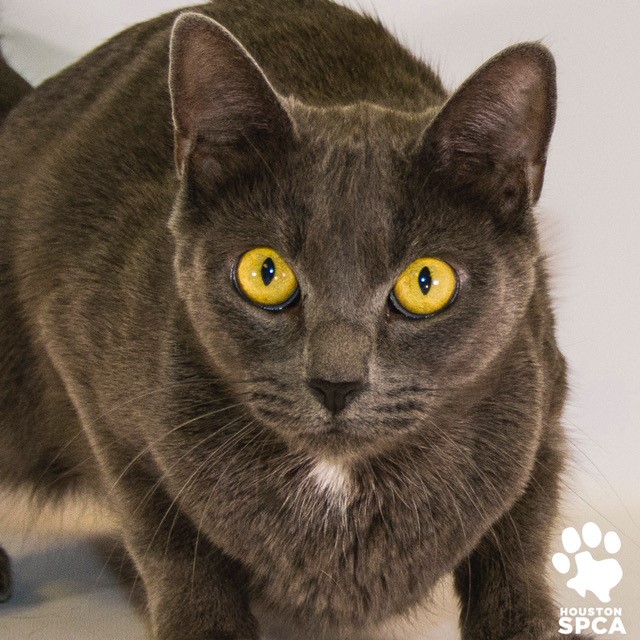 BOBBIE
ID# 327583
Female

Bobbie is a lovely Domestic Shorthair mix who is two and a half years old. She only has half a tail, but she's a whole lot of fun. She's a lap cat and she loves people, even though she's a little bit shy at first. She's playful and affectionate according to her previous owner. To learn how you can welcome cute little Bobbie into your family go to www.HoustonSPCA.org/adopt, and be sure to visit her at the Houston SPCA today.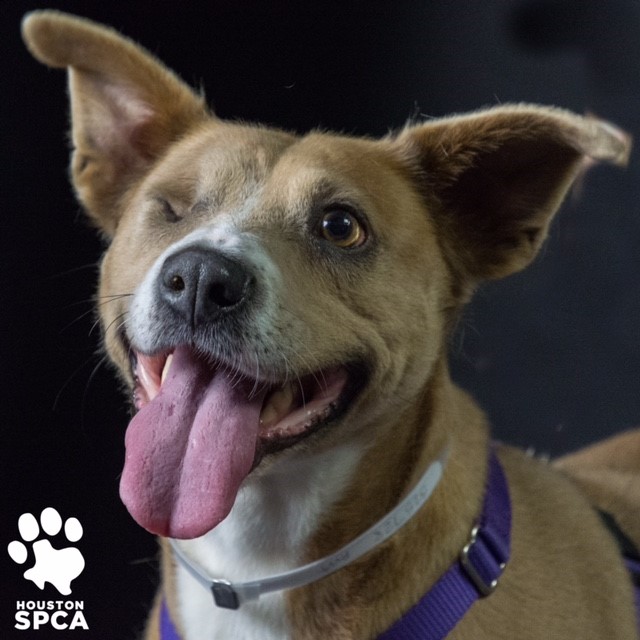 LAYLA
ID# 325728
Female
Layla is a four-year-old Labrador/Shepherd mix who came to the Houston SPCA on the 24-hour injured animal rescue ambulance with a severe injury to her eye. Though she had the eye removed, she doesn't let that stop her from being a happy-go-lucky pup. She's affectionate and silly and will be a wonderful pet for any family. To adopt Layla go to www.HoustonSPCA.org/adopt, and visit her at the Houston SPCA today.