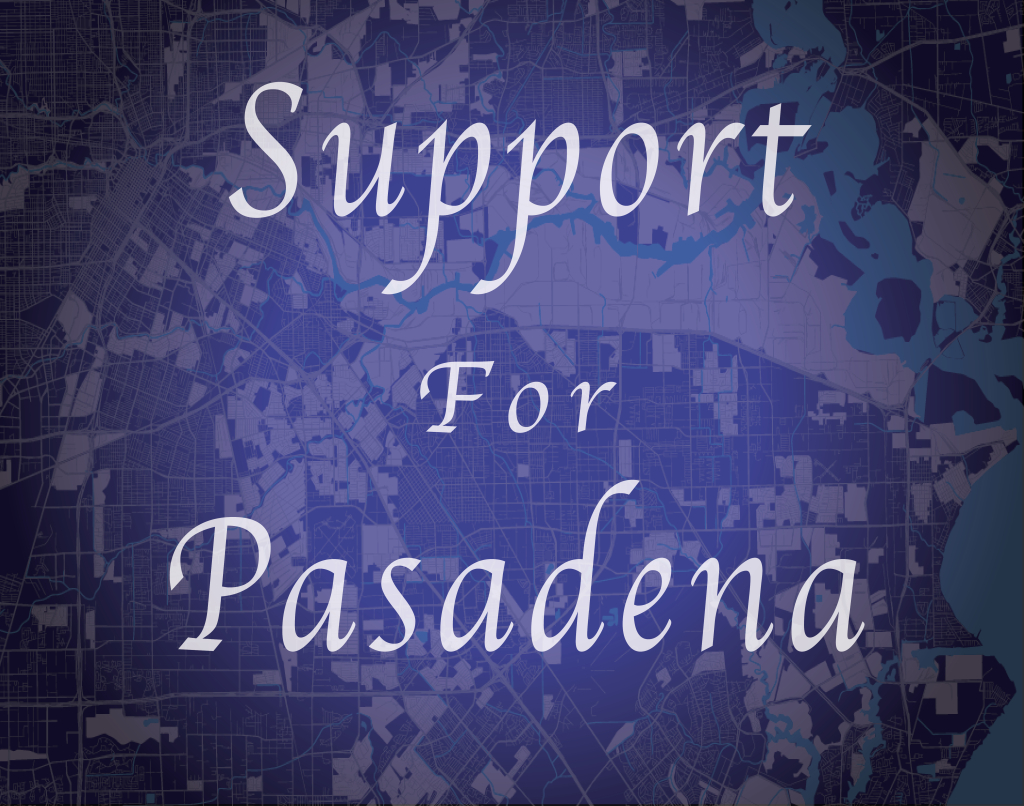 LOCAL WEATHER
Tornado Rips Through Southeast Houston
On Tuesday, January 24, 2023, during a line of severe weather associated with a cold front, a tornado touched down and barreled through several communities in the Houston area. Pasadena, Deer Park, and Baytown all have reported significant damage, with only one injury sustained.
(Shelter) Memorial Baptist Church
Offering Dry ice for fridges, water, beds, food, showers etc 
6901 Fairmont Parkway, Pasadena. 
Pastor Jason also spoke to the Roula & Ryan morning show on Wednesday, January 25, 2023. You can listen below, or on The Best of Roula & Ryan Podcast.
Houston Humane Society also took in some displaced animals from the storm.
Houstonhumane.org
The Pasadena Animal Shelter was one of the places in the community hit hard by this disaster. The animals weren't harmed, but they are looking for volunteers and fosters. Their Facebook post, below, has more information.
Texas Gulf Coast Red Cross Opens Shelter in Pasadena and Passes out Clean-up Kits
Pasadena, Texas, January 24, 2023- The American Red Cross is opening a shelter in Pasadena at Baker Ripley in response to the tornado that tore through the community.
The shelter will open at 9 p.m. located at 720 Fairmont, Pasadena, TX.
In addition to the shelter, the Red Cross is at the corner of Burke and Yellowstone Drive in Pasadena distributing clean-up kits to those in need.
Please follow American Red Cross Texas Gulf Coast on Facebook for most current updates.
School Closures for Wednesday 1/25/23
Pasadena ISD
Deer Park ISD
Pasadena ISD issued this statement:
Pasadena ISD is officially closed tomorrow, Wednesday, January 25, 2023, due to continued power outages across our community, including many of our campuses. This will allow families and staff time to take care of their needs and allow our staff to make necessary assessments and repairs throughout our district. We wish to extend our gratitude to our staff and first responders for keeping our students safe. We will provide an update regarding the reopening of schools by 4 p.m. tomorrow.
Deer Park ISD issued this statement:
We hope this message finds you safe and sound after today's events.
It appears many homes and businesses in our area were damaged, and some neighborhoods remain without power at this time.
After careful consideration, we believe it is in the best interest of our students, team members, and community to cancel school for tomorrow, Jan. 25.
We hope this will give families a chance to recover from the stress of today's events, and we believe it is best for children to be with their parents or guardians after a natural disaster.
Tomorrow's school cancellation will also give our staff time to examine our facilities and identify any damage that might have occurred.
Thankfully, it appears there were no casualties or injuries associated with the tornado that hit Deer Park this afternoon. Tonight, all of our Deer Park schools are still without power. (The schools in the Fairmont and Deepwater areas have power.)
We will share additional information as it becomes available.
You can find more information about today's weather events, and how you can help, or read more about local school closures, on KHOU.com.
REAL TIME UPDATES
CenterPoint Power Outage Map – Map tracks areas without power
Weather Bug Cams – Find the nearest location near you
NOAA Warnings – Real-time updates and warnings
National Hurricane Center – Resources and advisories
Flight Tracker – Track flights at IAH and HOU airports
Road Closures – Check Houston TranStar for the latest road closures
---