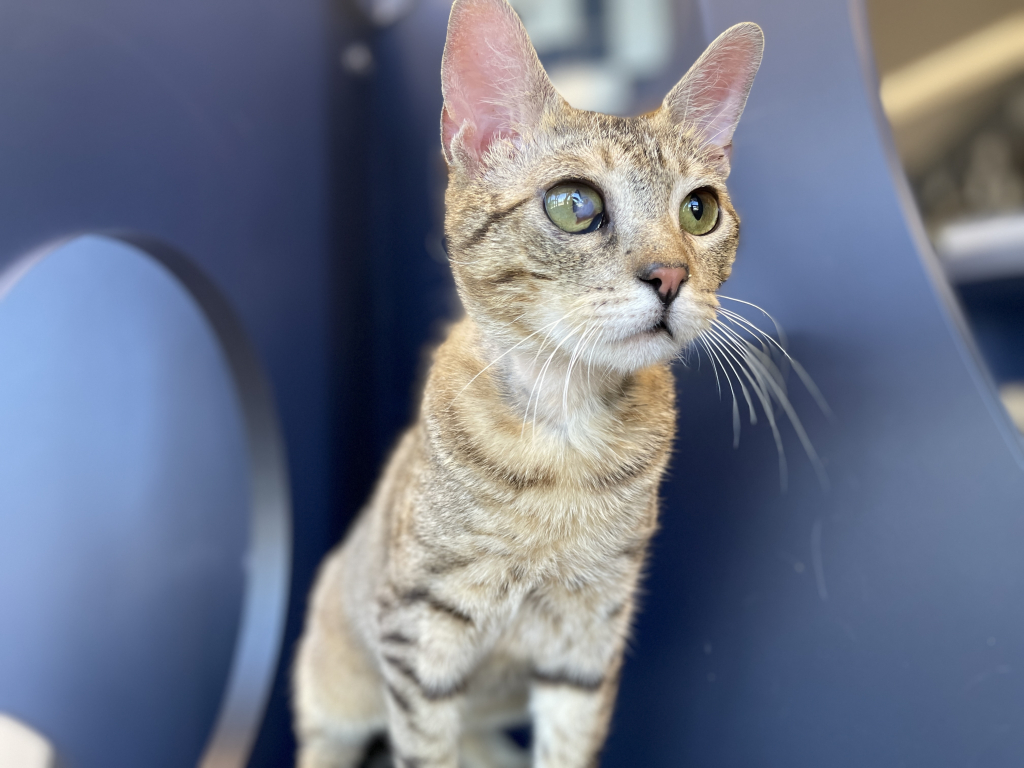 POLLY POP
Male
9 mos
DSH Cat
For a fun time, call Polly Pop, the burst of energy you were looking for!
You may notice some cloudiness in one of my eyes, but that just adds to my charm. 😉 Don't worry, my eye doesn't bother me one bit, I can see perfectly fine and it doesn't slow me down at all. I'm an enthusiastic fella who loves to swat at colorful toys, act as a Guard-Cat from my tower, and sunbathe when I need some "me time."
I am currently having the time of my life at Houston SPCA and do great with other feline friends. I hope to see you this weekend! Let's hang out in our play yard and you can also meet my other roommates!
I'm available for $25, including my microchip, spay/neuter surgery, up-to-date vaccinations, a free sample bag of Hill's Pet Nutrition, and a free post-exam from any VCA Animal Hospital.