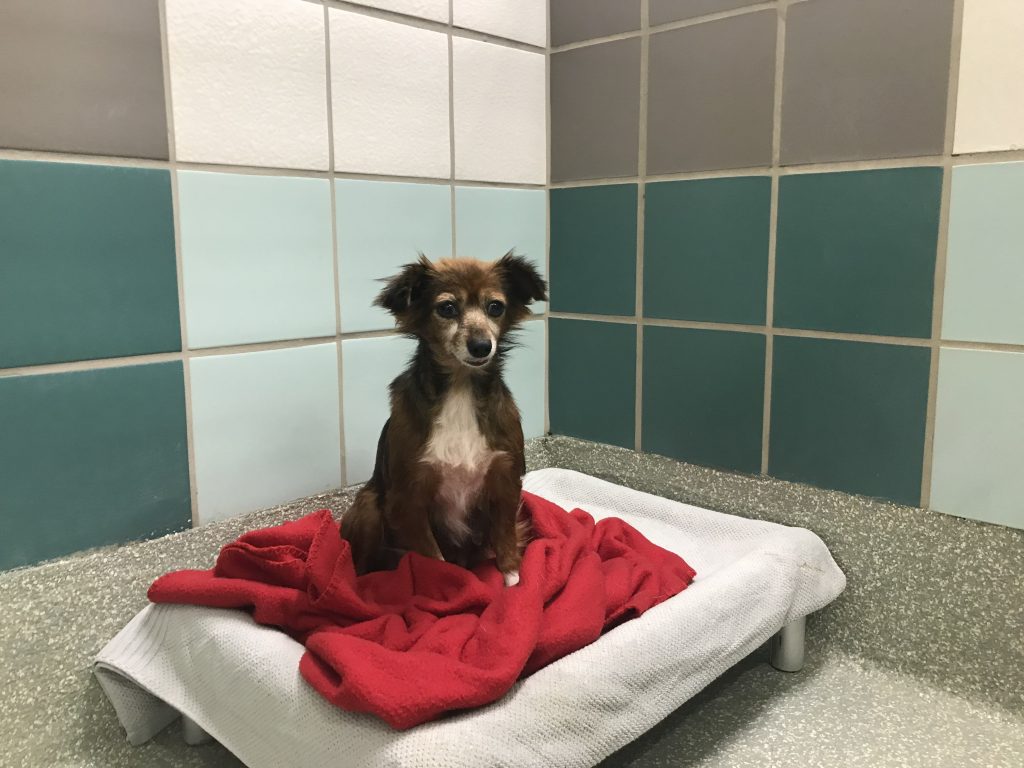 MCKAYLA
Dachshund mix
Female
8 years old
9.4 lbs
McKayla was rescued from a bad living situation by the Houston SPCA.
As a "Golden paw" she is super sweet, house-trained couch potato who loves hoomans! 
She's so special, that HPD Officer Megan Michon with GHPAL (Greater Houston Police Activity League) came by to spend some time with her!
McKayla is quiet, gentle, and loves to cuddle.
McKayla's Foster Mom says she always slept in her own bed and was an great companion!
Her adoption package is only $45 and that includes microchip, spay, up-to-date vaccinations, free post exam at any VCA Animal Hospital and a free bag of Hill's Pet Nutrition. 
*The Houston SPCA is open from 1pm – 6pm daily due to the rise of Covid cases.  They are allowing 15 groups at a time into the adoption center for one hour at a time, on a first come, first serve basis.  We encourage all potential adopters to visit www.houstonspca.org before their visit